Tracking performance with Dashboards
Dashboards allow you to monitor your business performance by displaying historical trends, actionable data and real time information. There is no limit on how many dashboards you can create.
Creating a new dashboard
In order to create a new dashboard, navigate to the "Dashboard" module within GoRamp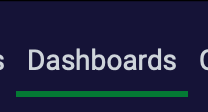 Here, you can create as many dashboards as you would like by clicking the + symbol

Then, you will be asked to add a Dashboard name and select any widgets that you desire to see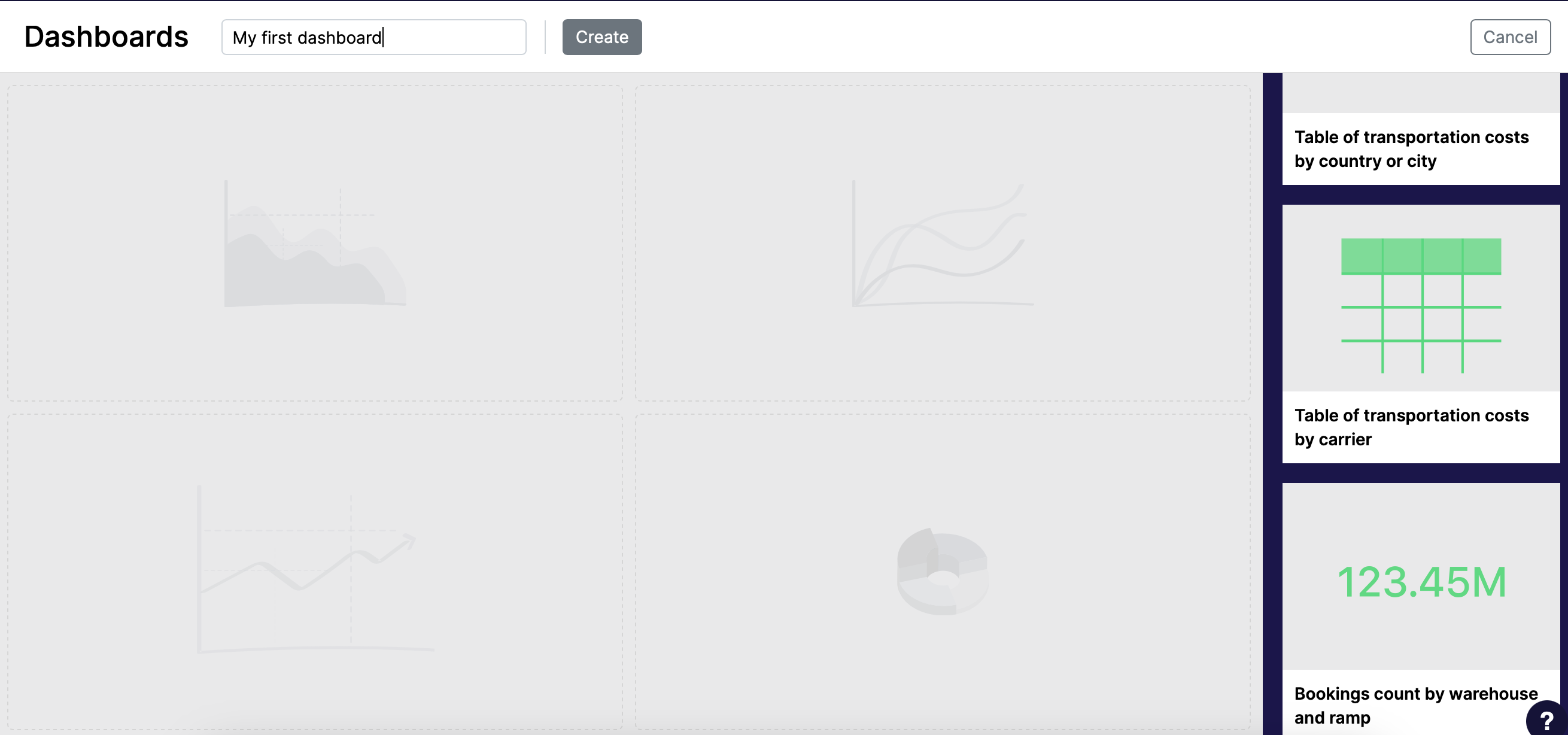 You can click on "Create" without any widgets selected. Your dashboard will then be saved.
If you create multiple dashboards, you can navigate between them in the dropdown menu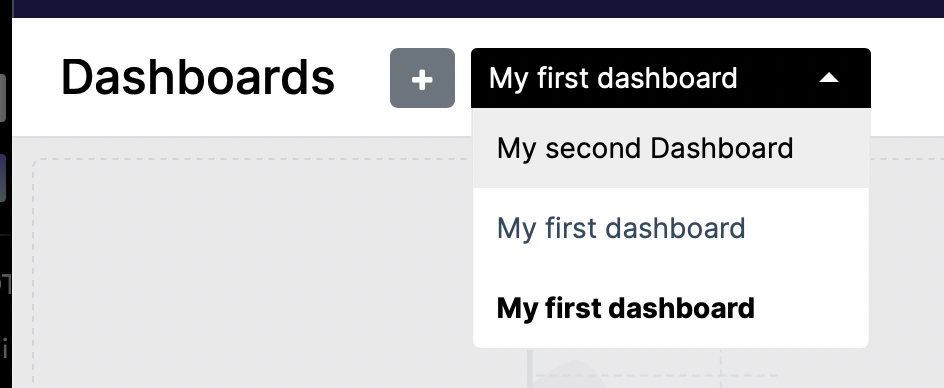 Setting up and editing widgets within a dashboard
You can add new widgets within a dashboard by clicking the "Edit" button in the top right corner of the page:

At the right side of your page, you will be presented with a selection of widgets, that can be customised depending on the information that you want to see.
Note: widgets can only be created from system information fields. Meaning, that no information can be taken from user created custom fields at this time.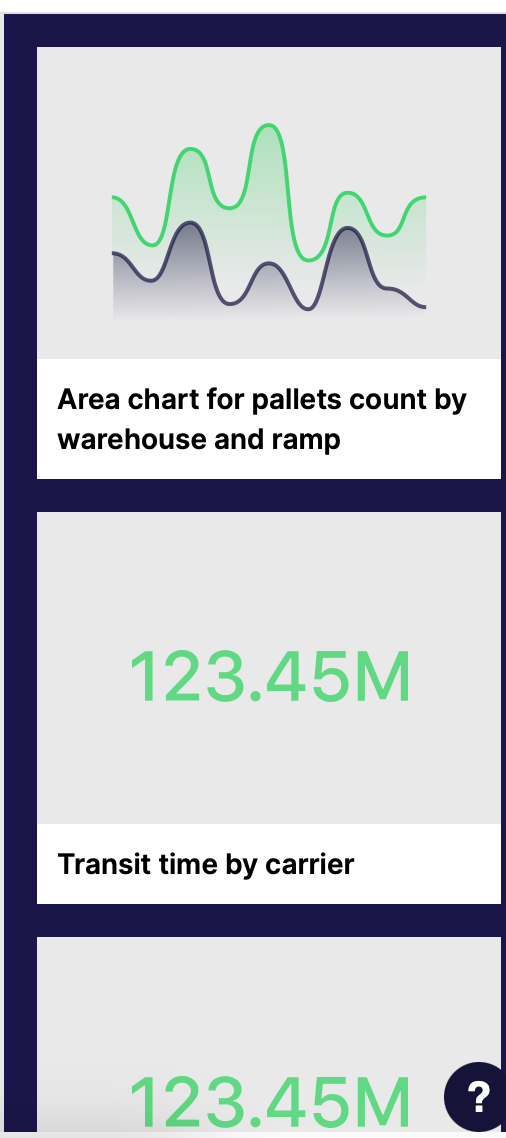 A snippet of the available widgets
Once you select a widget that you wish to add to your dashboard, click on it. A screen asking to specify the information displayed within the widget will appear. You will also be given the option to change the name of a widget: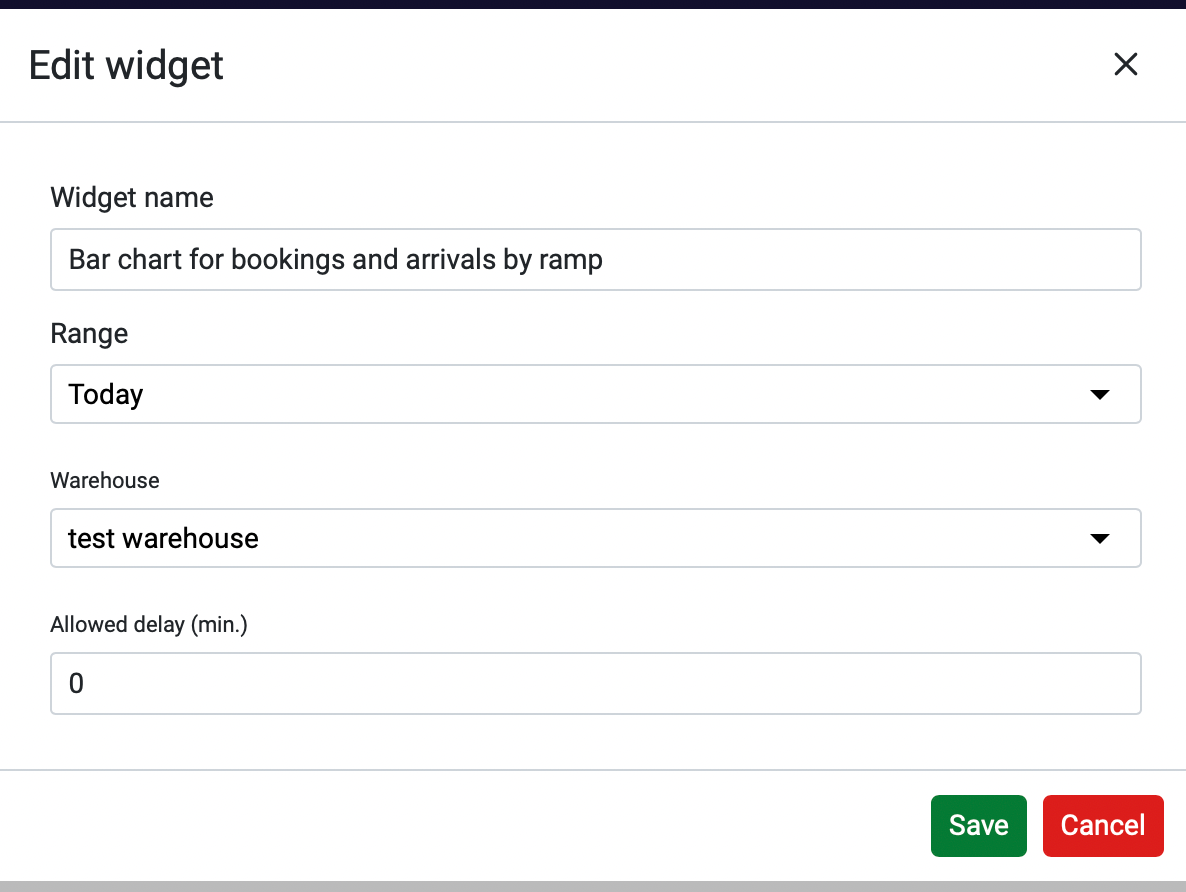 Once you save the widget, it will appear in your dashboard.
You can manipulate its sizing and placement within the dashboard by dragging and dropping the widget.
If you wish to delete a widget from your view, click the "x" symbol at the top of the widget.